Historical Georgetown is keeping its character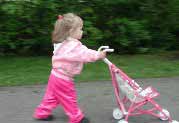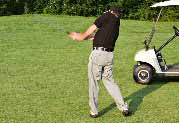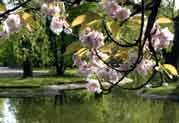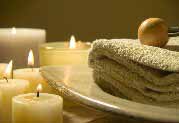 Southwestern University in Georgetown is the oldest university in Texas. Currently about 1200 students attend SU. This is a Methodist, liberal arts university. We have said goodbye to Jake Schrum as president of Southwestern It appears he has done a good job finding a replacement. The pirates football team will be taking to the field this year. They have not lost a game in the last 50 years!
Boating, fishing and hiking Lake Georgetown
Lake Georgetown is a wonderful recreational lake. People enjoy water skiing, wave-runners, and bass fishing. The lake is relatively small, but never crowded. It got very low in 2005 and early 2006 and again in 2011. You do not have to have a boat to enjoy the lake. Normal years you can swim at the beach at Russell Park. You can always hiike for free at Cedar Breaks Park. Cedar Breaks is hiking only (no bikes) for 11 miles to Tejas Park. About 2.5 miles in from Cedar Breaks is Crockett Gardens, a beautiful freshwater spring.
Blue Hole swimming hole is located on the South San Gabriel River near downtown Georgetown. It is a well patrolled area with cliffs on one side and picnicking and fishing on the other with kids playing in the water between the shores. A new Mexican Restaurant is opening on the south shore at Austin Avenue.
Bicycling
What wonderful biking experiences are available in Georgetown. The San Gabriel Park just east of Austin Avenue at the San Gabriel River has a trail from the park to the dam at Lake Georgetown. The first several miles are paved, then a stretch along the streets, then back to paved trail. From the dam, you can bike on off-road trails from Overlook to Jim Hogg, to Russell Park, and onto Tejas Park. This is for mountain bikes only as it is very rough.
Swimming
You have several options for swimming. My favorite is Blue Hole on the San Gabriel River. You can swim 1 mile laps here. Also, during the summer, there are 5 city pools. Students at Southwestern have a wonderful, clean lap pool often open on weekends until 1 am. There are nice pools for members at Berry Creek Country Club and Cimarron Hills. Sun city has a pool for residents. A new recreation center complete with indoor and outdoor pools will open soon. During the summer months, there is a swimming beach at Russell Park on Lake Georgetown.
Great golf courses
Georgetown has 5.33 golf courses: Georgetown Country Club, Berry Creek, Sun city with Legacy Hill and White Wing, Cimarron Hills, and the 6 hole Kurth Landrum Course. In neighboring Round Rock is the Teravista Club and the Forest Creek golf club. Pflugerville has the Blackhawk Golf and to the north, Historic Salado has 3 nine hole courses at the Mill Creek Golf Resort. Austin, Texas is renowned for its golf courses.
Entertainment
Movie theatre, City Lights, is a multi-screen theatre.
Palace Theatre, Southwestern University, and Georgetown High School provide plays.
Restaurants
Wildfire is everyone's first choice, located 1/2 block off the Georgetown Square on Austin Avenue next door to the Palace Theatre. Evening meals can be a little expensive, but they have generous portions and allow plate splitting.
Laurie's Cafe diagonally across the square and 1/2 block further on Main Street is a good stop for lunch. Most meals are made from scratch on premises. Always serving homemade peach cobbler.
Georgetown has many more restaurants, many specializing in barbecue, Mexican food, or oriental offerings. Of course, the chain restaurants are here, such as Chili's, Dairy Queen, Shipley's Donuts, Wendy's, McDonalds, Jack-in-the-Box, and a longtime resident, What-A-Burger. New comers are moving into Wolfe Ranch: McAlister's, Chick-fil-a, Souper Salads, Starbucks, and many others.
Berry Creek Country Club is a private urban country club centered among a housing area with many beautiful homes.
Cimarron Country Club is another private country club offering golf of Georgetown residents.